Click on the states states highlighted in blue for more information about licensure and/or Insurance Fairness.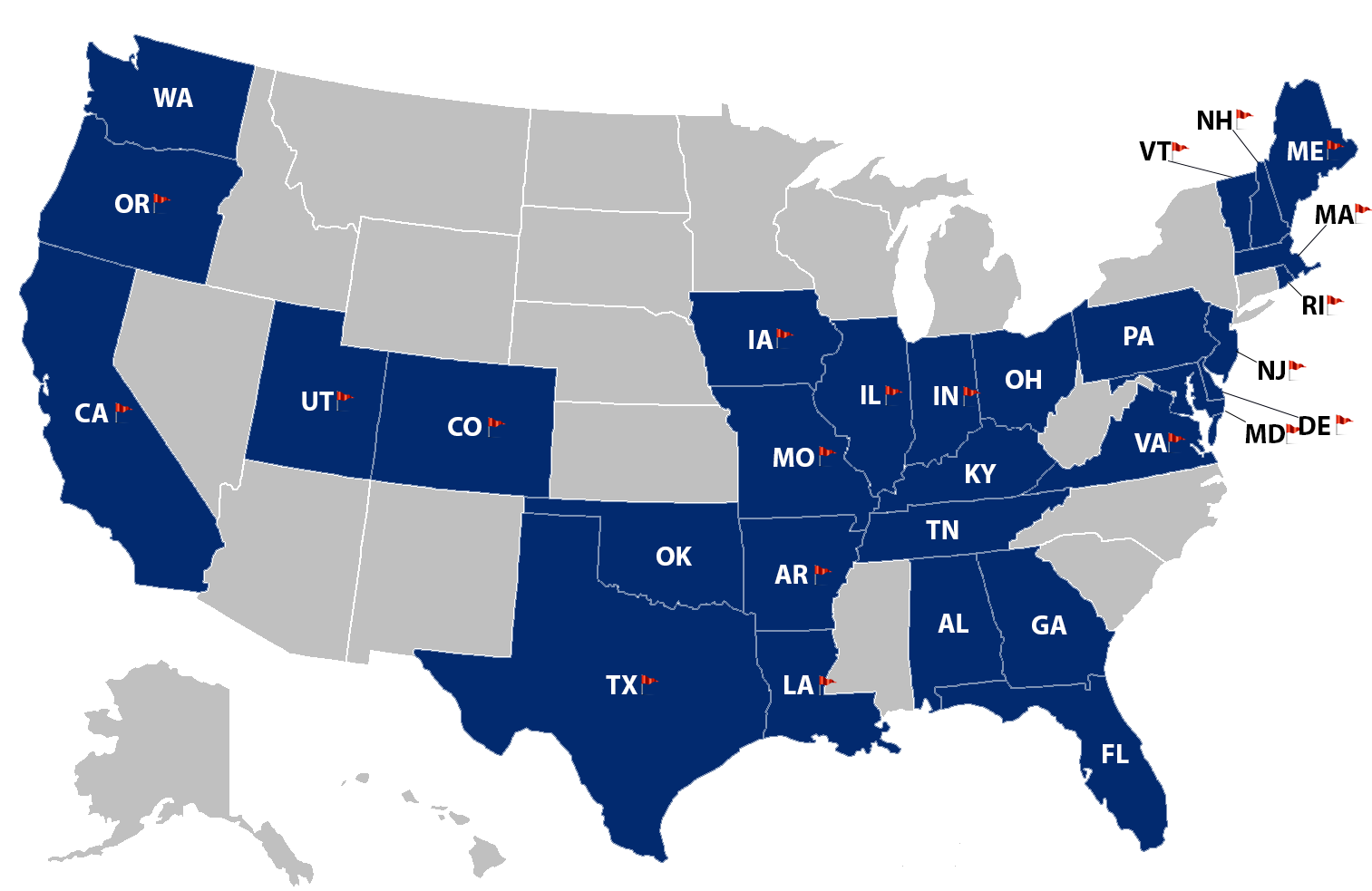 designates that there is insurance fairness for amputees.
States with Licensure (15)
Alabama
Arkansas
Florida
Georgia
Iowa
Illinois
Kentucky
Minnesota (in effect beginning January 1, 2018)
New Jersey
Ohio
Pennsylvania
Rhode Island
Tennessee
Texas
Washington
States with Insurance Fairness (20)
Arkansas
California
Colorado
Delaware
Iowa
Illinois
Indiana
Louisiana
Maine
Maryland
Massachusetts
Missouri
New Hampshire
New Jersey
Oregon
Rhode Island
Texas
Utah
Vermont
Virginia
View state by state summaries of comprehensive AOPA "members only" research into the four benchmark healthcare plans in each of the 50 states to the fullest extent available to our researchers. This information is critically important to O&P practitioners in each state because the Department of Health and Human Services has ceded to the states the final decisions as to which services are included in the essential benefits package. While stating generally that HHS believes all plans should include O&P services, your state gets to select one plan so O&P practitioners in each state will want to track what O&P services are and are not available in the plans from which your state can choose. If any of the benchmark plans in your state do not include O&P benefits, start now to encourage adoption of a benchmark plan that does include O&P.